The Pumkin's cousins, Noah and Emma visited in April, 2003! The cousins hadn't seen each other in too long. Unfortunately, The Pumkin was in true alpha-male form.
Noah & Emma: "We can't wait to see cousin The Pumkin again!"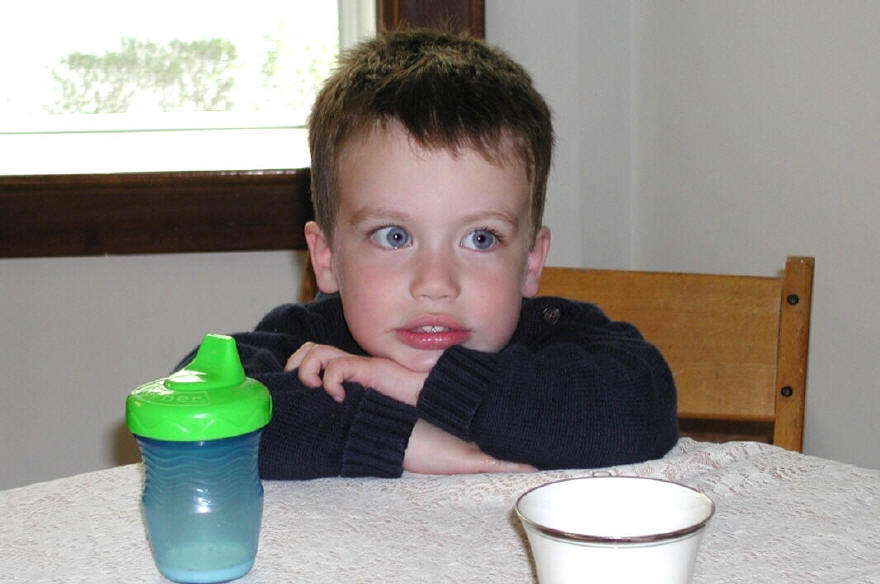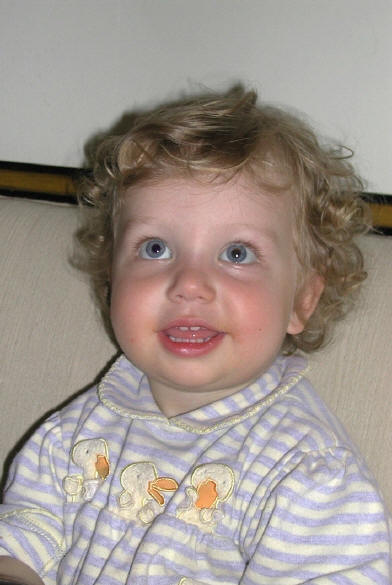 With Daddy Andreas and Mommy Sara.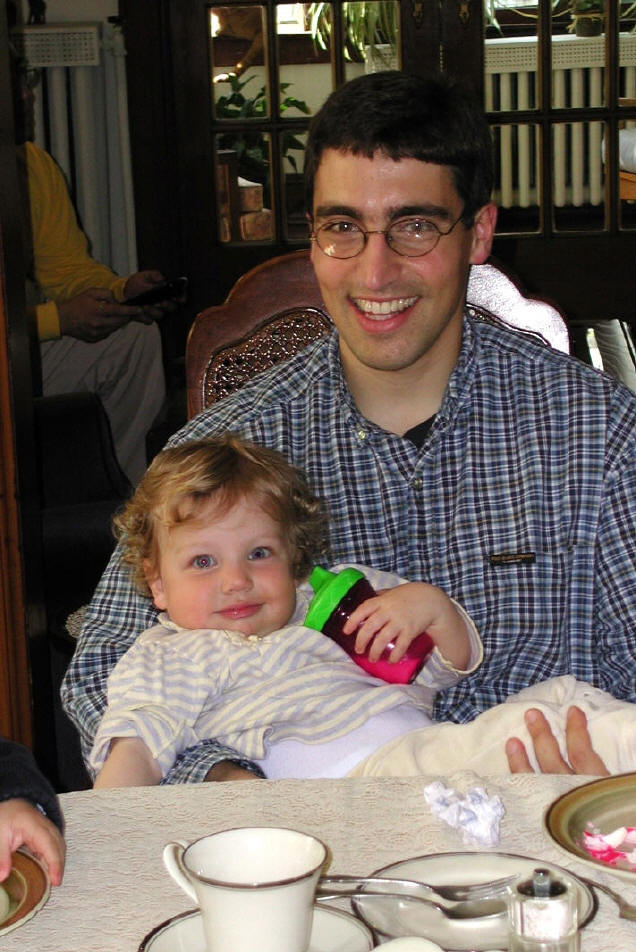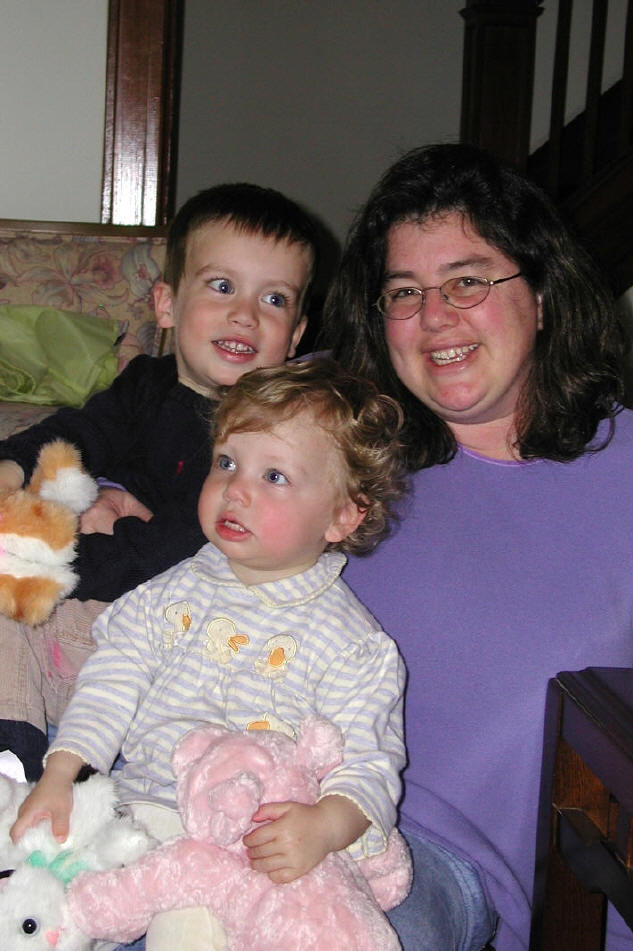 After a hissy and spitty re-introduction to The Pumkin...
Noah: "What do ya mean? The Pumkin' s our cousin? Oh Nooooooooooooo!" The Pumkin: "Meow yourself! How dare you be ALMOST as cute as I am!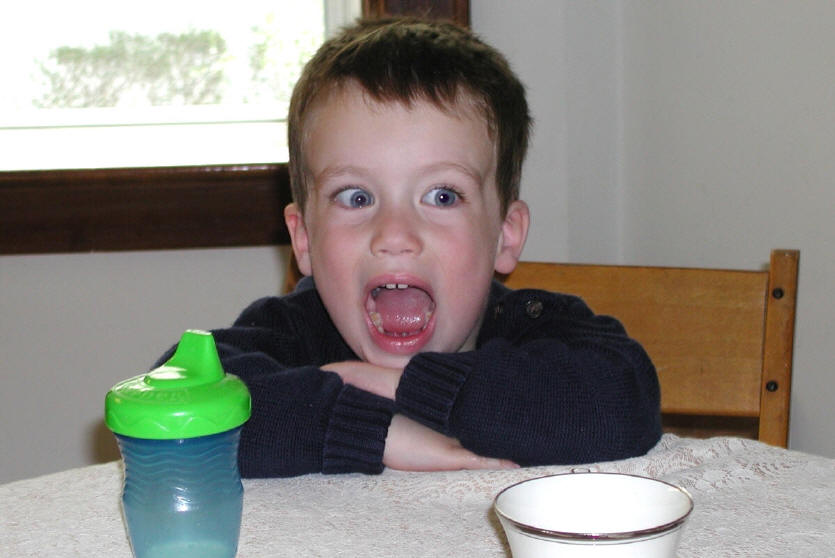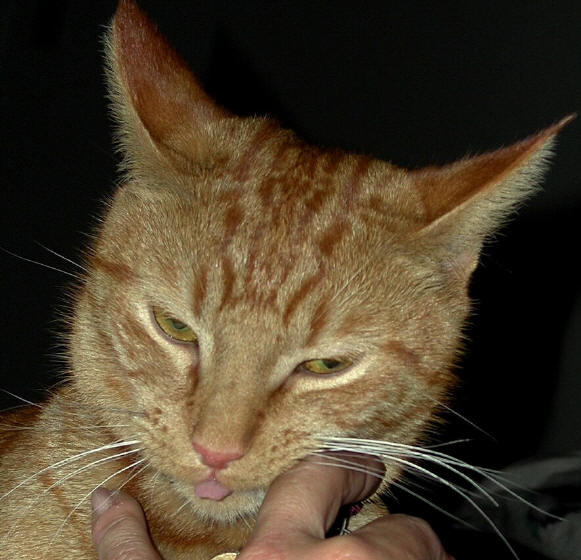 Emma: "No, no. No The Pumkin. No The Pumkin cousin! Bad The Pumkin. "
Noah: "Are you sure he's gone daddy?" Emma: "What's that noise?"