Tour the Trains: an overview with the most complete pictures of each section. We began this project in the summer of 1999. Track each section's development with the links below.
All aboard? Have fun!
This graphics-intensive site is best viewed with a high speed connection and Internet Explorer 6.
Home
Tour the Trains!
Planning & Stuff
Fluffle Mountain Area
Jelly Bean Mountain
PosiTownO
Logging Area
The Pumkim City
Trains & Stuff
Your Comments
Everything Else!
Favorite Links
Contents
Fluffle Mountain, with it's hidden lake on March 4, 2001. Fluffle Mountain and Fluffle Valley are named in honor of a beloved, deceased cat. Fluffle Station, the main line, is on the right. See tiny Trubble Station, home of the Doodlebug, on the left. Our son "Trubble" hosts Irene's Verbal Abuse Site, and will surely outlive us both.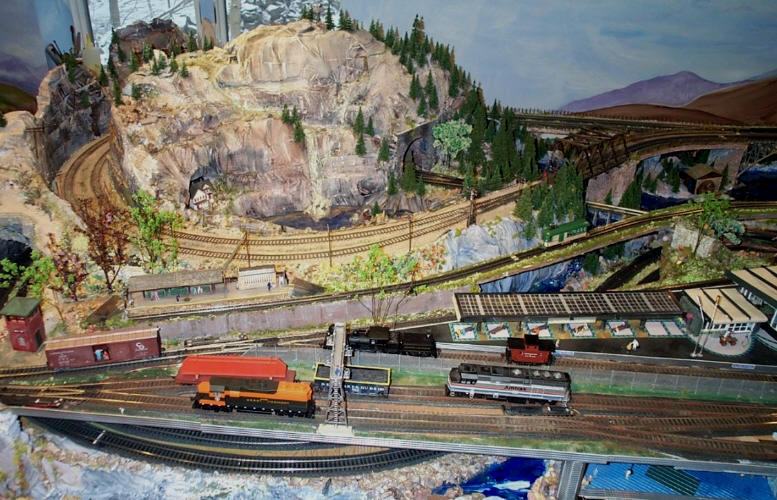 The pictures are arranged chronologically with older stuff first.