Three shots (December 22, 2000) of the Fluffle Valley and the Jelly Bean Mountain area we like: The first shot is taken from the back of the layout. The following two are taken from the front.
From the rear, this is a good shot of the Jelly Bean Mountain in the center with the factory area to your right. The town starts all the way over on the right. Notice Trubble's photo on the side of a building in town. Good thing it's facing toward a non-residential area.
This is a head-on shot of Jelly Bean Mountain. The Main Line Station is on the left, where the American Orient Express is pulling in. The jelly bean factory and warehouse are beneath the mountain, on your right.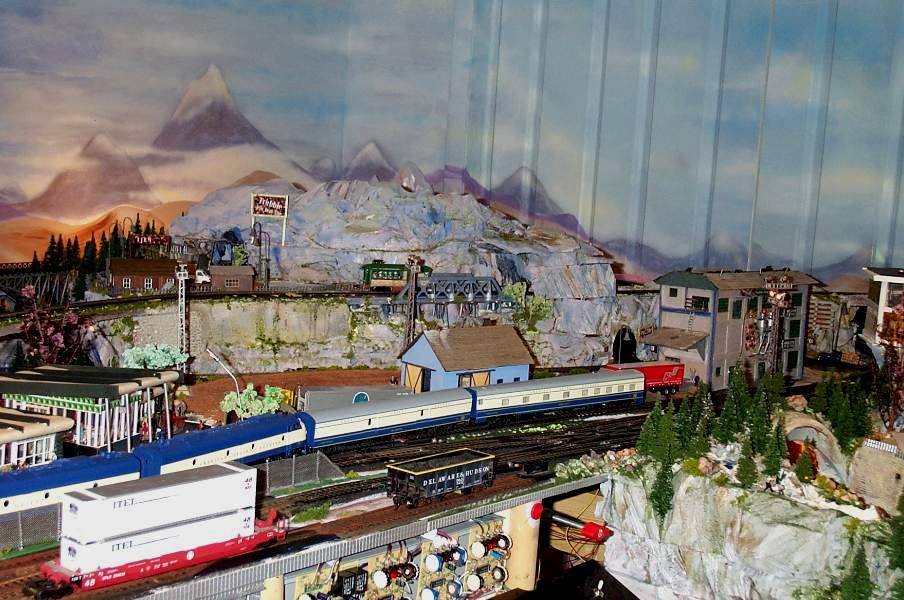 Fluffle Valley with Trubble Station and the DoodleBug on the left with the Main Line (Fluffle Station) on the right. There is an escalator and ramp system that connects the two stations.