It's the Blizzard of 2003, February 17-18. We had 2 to 3 feet of snow! Yippeee! When it comes to snow and cold, as far as Irene is concerned, there is never enough!
Look at John and Irene take turns at cleanup: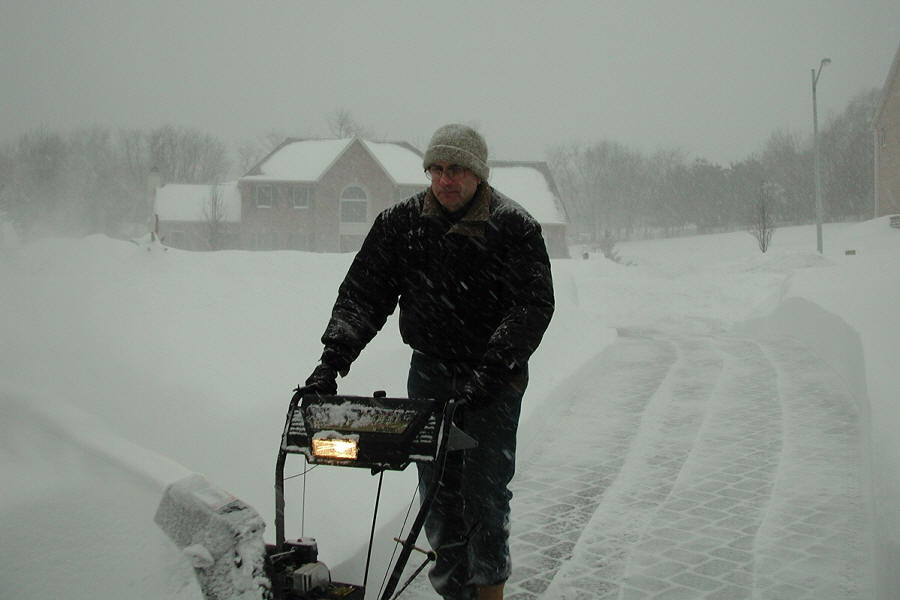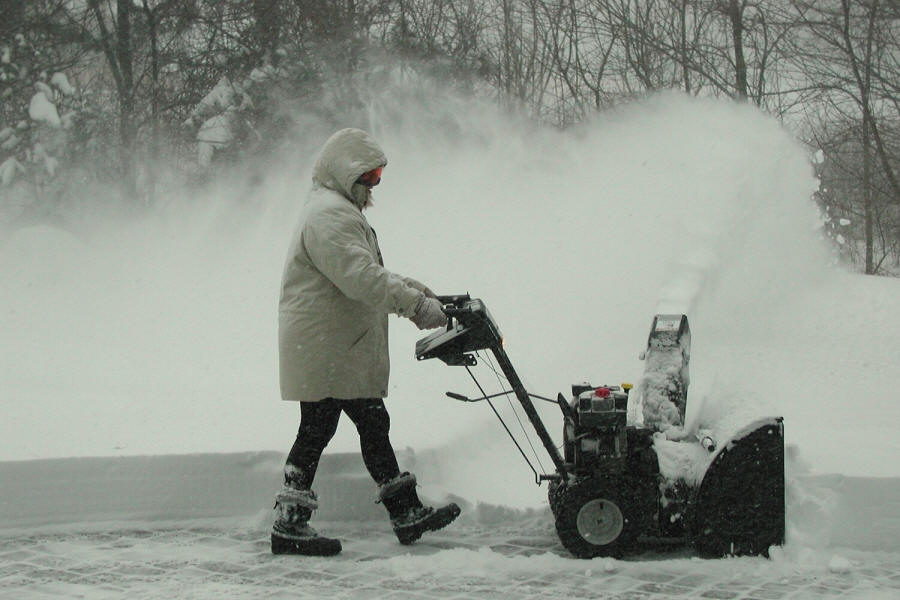 Look at Lisa's car (the lump on the right).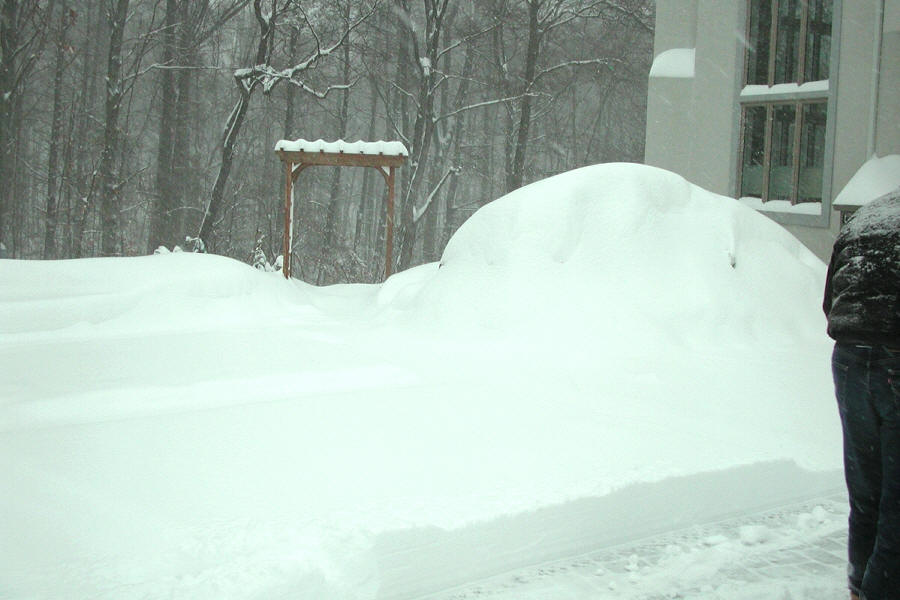 John taking the dug-out car for a spin (literally)...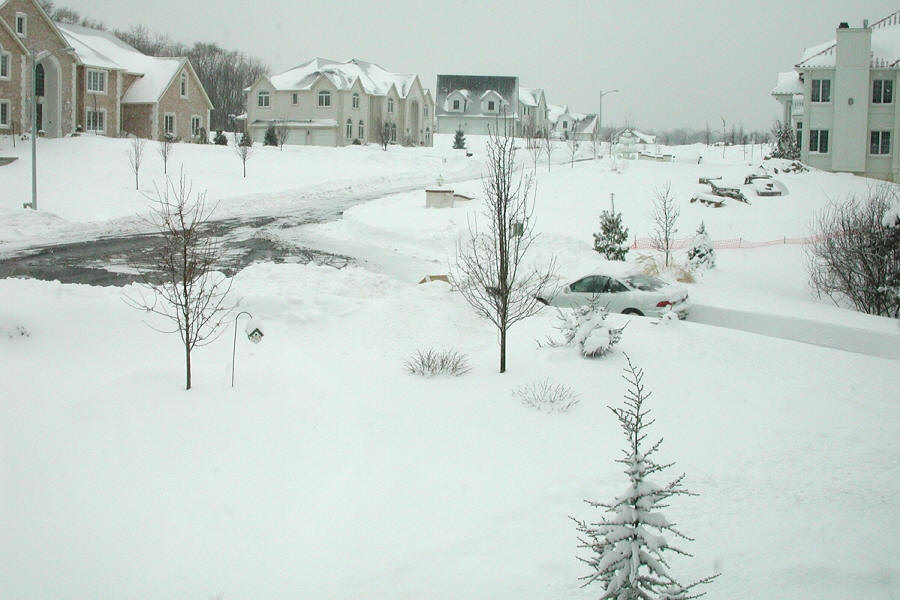 The Pumkin says, "Duhhhh????"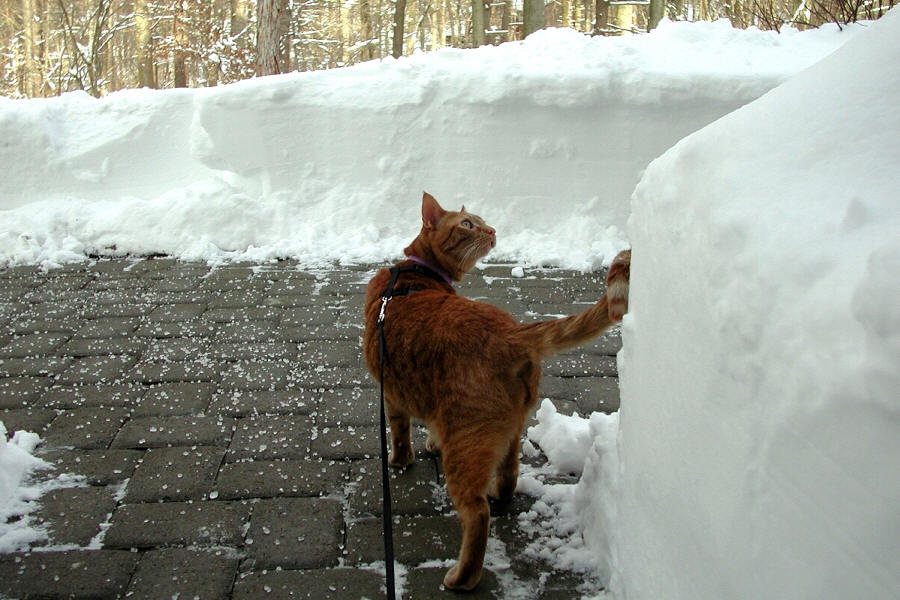 Soooo pretty! Let's have more more more of this wonderful weather!