Tour the Trains: an overview with the most complete pictures of each section. We began this project in the summer of 1999. Track each section's development with the links below.
All aboard? Have fun!
This graphics-intensive site is best viewed with a high speed connection and Internet Explorer 6.
Home
Tour the Trains!
Planning & Stuff
Fluffle Mountain Area
Jelly Bean Mountain
PosiTownO
Logging Area
The Pumkim City
Trains & Stuff
Your Comments
Everything Else!
Favorite Links
Contents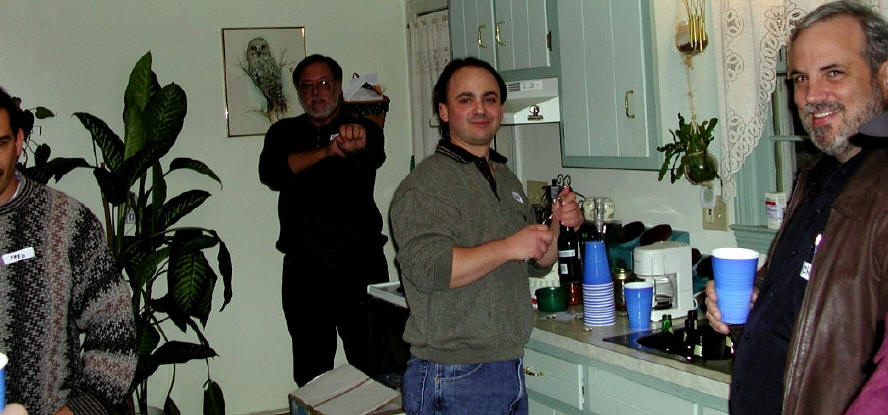 In Al's kitchen. He's pouring the home-made brew!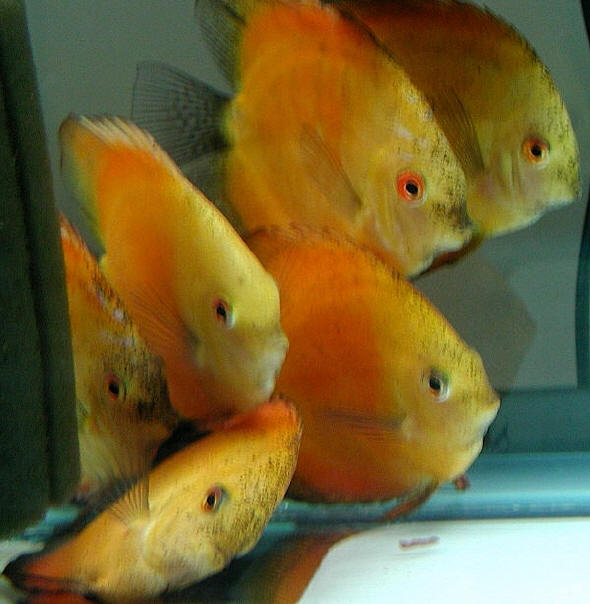 Some of his fishies. Of course, they are camera shy and are squishing the poor guy on the bottom in an effort to hide from me!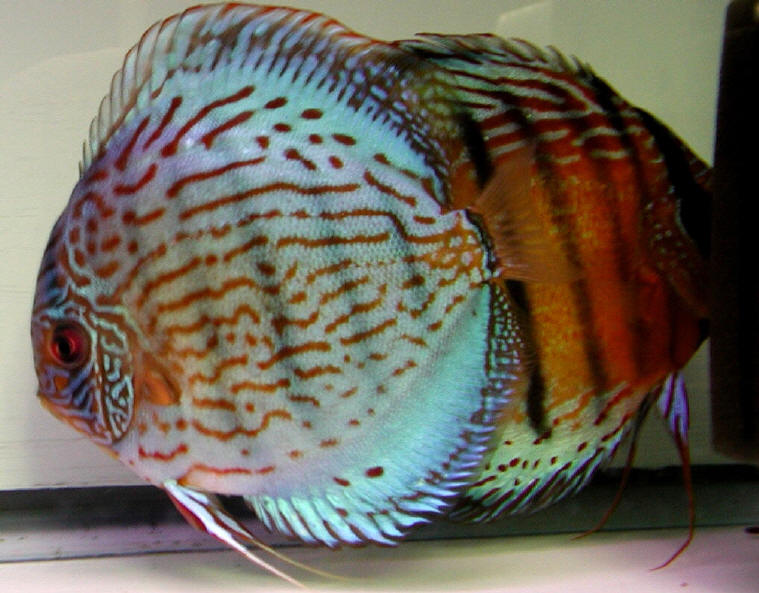 This huge, spectacular pair (photo does them no justice!) are parents to 4 cute babies we bought. Once the eggs are hatched, Al takes over as mommy & daddy. Maybe that's why these two look like they're not talking?
Besides a gazillion tanks of fish throughout the house, Al also has 4 cats, an iguana, a snake or two, a baby and a wife who puts up with all of this. Thanks Al! We had a great time and you were a great host!
Love, John & Irene.