Oh no! We're moving! Train Deconstruction is underway. We're dismantling chunks of scenery and the frame to be transformed into a larger layout, about 14 feet longer, in our new home. July, 2003
Here's Irene trying to pry off the top level of the old town. Not a happy camper. She's thinking, "I have to paint this background over again. How am I going to get it as nice?"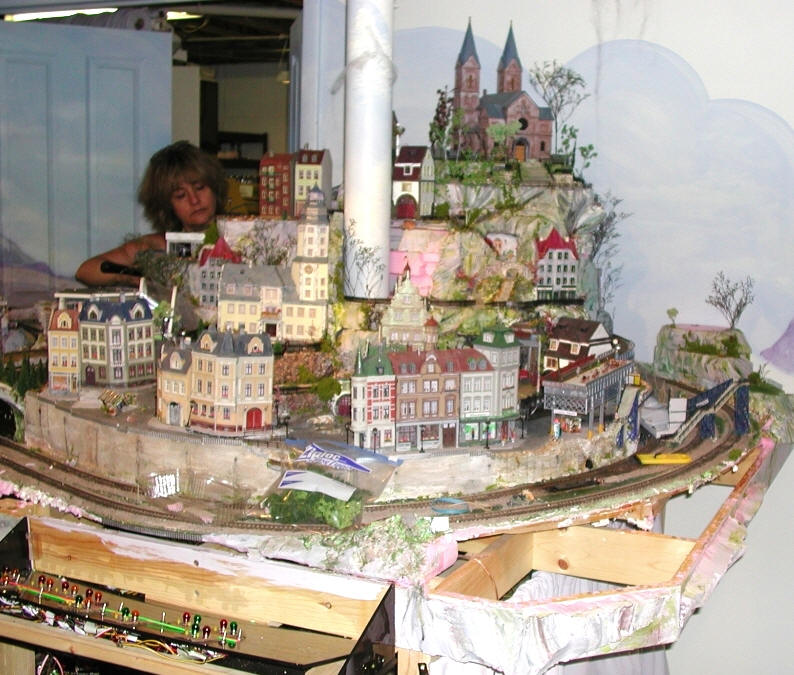 On the other hand, John is delighted. FOURTEEN FEET LONGER!!! Yippeeeeeee!!!!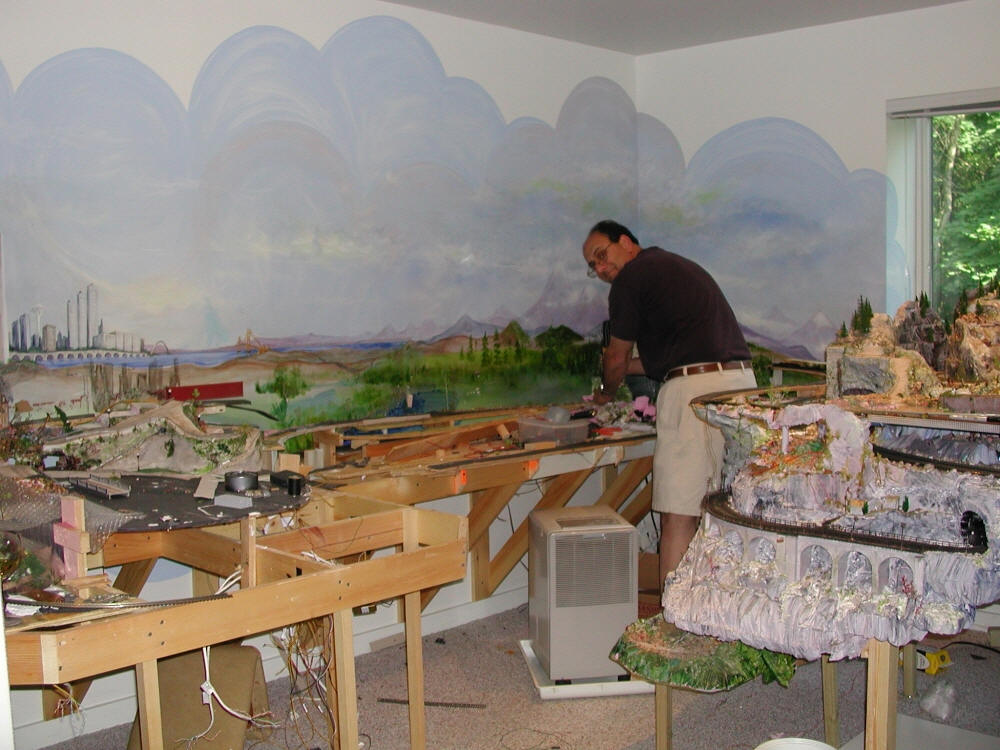 Irene is also nutso about the mess. Yikes!